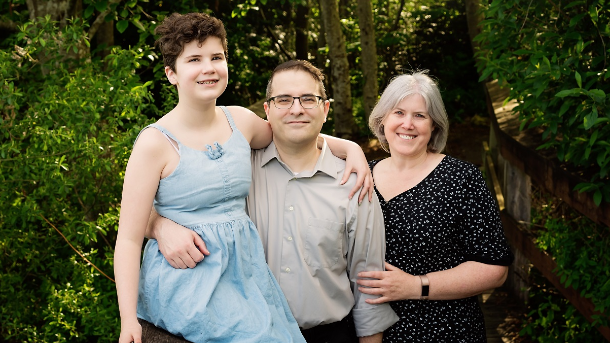 I've lived in British Columbia all my life, and in Nanaimo since 2004. I love Nanaimo because it is big enough to have all the arts, culture, and shopping attractions that I want, without being overcrowded and too expensive to live in. I feel very lucky to live in such a beautiful part of the world.
I have a full-time job, a husband, and a thirteen-year-old daughter, whom I can sometimes convince to craft with me

We also have a retired racing greyhound, Pixel, who will happily greet you at the door when you arrive at my card workshops.

In addition to stamping, my other passion is theatre. I've been involved in the local community theatre group here since 2012. I love learning about all the different skills that go into a successful production, both onstage and off.